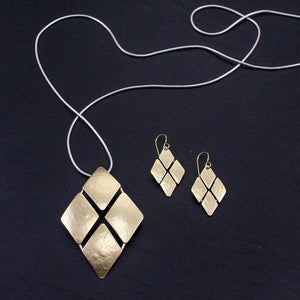 This latest collection is chock-full of unique styles with fun and interesting twists. They're the sort of pieces you'll be excited to wear as you gather with friends and family this Summer and into Fall! Our favorite element of this new group are the fringe pieces! We love the silky movement of these feathery curves.  Check it out here: NEW ARRIVALS
---
Dished Disc with Semi Circle Post or Clip Earring Wearing a mask can be an adjustment, but it doesn't mean that you can't express yourself and your personal style. Marjorie Baer earrings are a great way to do that!  We put together a collection of earrings that will be easy and hassle-free to wear with a face mask. These pieces are on the smaller side, fit close to the ear and are unlikely to snag as you take your mask on and off. They are a mix of best sellers and items from our latest collection.  Please note that this...
---
• Gift Cards • Gift Certificates • Small Business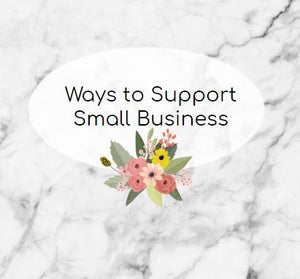 We are spending a lot of time thinking of ways we can be there for our customers - provide some diversion, fun and great design. We have been adding a lot of new items to our online store and are currently running a flash sale, which you can find here. If you are looking for ways to support small businesses like ours in these challenging times there are a lot of great options.
---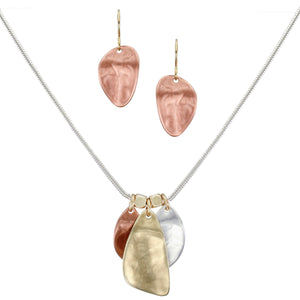 If you are looking for a gift for the Marjorie Baer fan in your life we have just the thing: a matching set of earrings and a necklace! We put together a selection of sets to make it easy to find high-impact gifts that your friends and family will love. We've picked these pieces to work great together so there's no guess work. Plus you get 10% off when you purchase the set. Items can be returned or exchanged for 30 days after Christmas so your loved ones will be sure to get exactly what they will love most.  These sets will make extra luxurious...
---
• Marjorie Baer Sale • MB SF • Sample Sale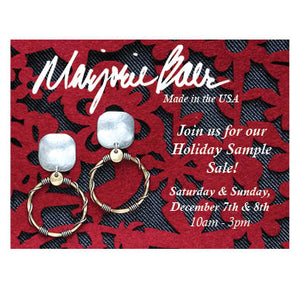 Join us Saturday and Sunday, December 7th and 8th from 10am to 3pm at our shop: 1389 Lowrie Ave, South San Francisco, CA 94080